About Us
Compatible with the Ministry of Education's (Guyana) Secondary Level and The Caribbean Examination Council's Syllabus
ABOUT OUR FOUNDER
SCHOOL- IBE
The Institute of Business Education was established on the 6th August, 2001. The primary goal of this school is to provide students with the necessary learning experiences which would enable them to acquire relevant skills and positive attitudes, all of which will equip them for the world of work and to function effectively in the communities in which they live. The work programme of IBE was formed with the intention of providing students with tuition that would allow them to develop into well-rounded individuals. This, when combined with our standard of discipline and academic excellence fulfill the need for individuals with the desired skills as well as accept able attitudes and standards of behaviour for the goal of nation building.
RESPECT:
IT IS PERHAPS EASIER TO SAY OR DO SOMETHING DISRESPECTFUL IN A VIRTUAL SETTING AS OPPOSED TO WHEN YOU ARE FACE TO FACE.
We expect that students of the school show respect to colleagues and teachers at all time. Any act that is deemed to be disrespectful may be met with:
A noted warning
A demand for an apology
Additional work
A suspension of the student account
Expulsion
We advise that this be kept simple: DO NOT SAY SOMETHING TO ANYONE IN A VIRTUAL CLASSROOM THAT YOU WOULD NOT SAY TO THEM FACE TO FACE.
DRESS CODE
DRESS SOBERLY FOR CLASSES. SLOGANS AND IMAGES ON CLOTHING THAT ARE CONSIDERED DEROGATORY WILL NOT BE TOLERATED.
PUNCUALITY AND ATTENDANCE
STUDENTS ARE EXPECTED TO BE REGULAR TO CLASS. SET SCHEDULES ARE USED AND WILL BE ADHERED TO.A PERPETUAL RECORD IS KEPT OF EACH STUDENTS PUNCTUALITY AND ATTENDANCE, WHICH FORMS AN IMPORTANT PART OF YOUR SCHOOL RECORDS
SUBMISSION OF ASSIGNMENTS
ALL ASSIGNMENTS MUST BE SUBMITTED AS REQUESTED BY THE INSTRUCTOR. THE SCHOOL WILL PERMIT AN INSTRUCTOR TO REDUCE SCORES OR REFUSE LATE ASSIGNMENTS ALL TOGETHER.
SHARING OF INFORMATION
ANY PART OF AN ONLINE SESSION OR THE SESSION IN ITS ENTIRETY THAT IS PLACED ON ANY SOCIAL MEDIA PLATFORM OR OTHER WEBSITE IS STRICTLY PROHIBITED, EXCEPT IF THE STUDENT HAS THE EXPRESSED CONSENT OF THIS SCHOOL.PRE RECORDED TUTORIAL VIDEOS ARE INCLUDED.
STUDENTS WHO ENGAGE THEMSELVES IN CYBER STALKING OR CYBERBULLYING OF COLLEAGUES, ESPECIALLY IF USING CONTACT INFORMATION THAT WAS ACCESIBLE BY BEING PART OF A  VIRTUAL CLASSROOM, WILL BE DEALT WITH ACCORDINGLY.
PLAGIARISM
STUDENTS MUST CITE THEIR SOURCES AT ALL TIMES WHEN SUBMITTING ASSIGNMENTS.
THE THEFT OF THE INTELLUCTUAL PROPERTY MUST NOT BE ENGAGED IN.
Meet Our Qualified Instructors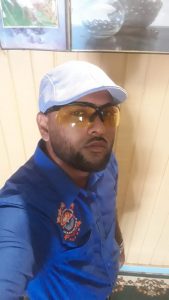 R. Badrinarain
Mathematics Teacher
The easy going mathematician. An individual whose methods have been tested and proven. His pass rates, teaching mostly remedial students, has allowed the Institute of Business in Education (IBE), to which he is attached in Guyana, to far exceed the regional and national pass rate rates.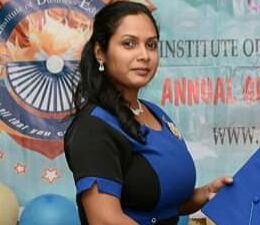 Rafeena Omar
Social Studies Teacher
A pleasant individual whose main quality is tolerance. Rafeena Omar is gifted in her ability to ensure that concepts are understood by her students, even when it seems impossible.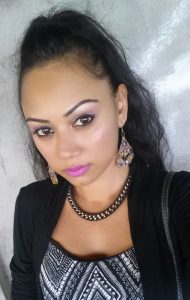 Nirmala Singh
Human and Social Biology Teacher
The instructor that will relate to you and your specific problems. A biologist and excellent science teacher. Miss Singh also excels in the teaching of English Language at the CSEC level. With a pleasant smile,she can lead you to the successful completion of your course. The individual that will go above and beyond but will expect the same from you.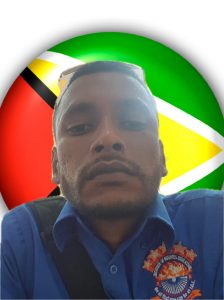 Shivnarine Singh
Economics Teacher
A teacher who will demand your attention. Your dedication is all that he will ask. In the private tuition industry for close to twenty years, he knows the route to get you to the successful completion of your course.
What Our Past Students Have to Say
I attended the Institute of Business Education from 2003 to 2006. IBE for me is the foundation of my leadership career as an American Soldier. I have commanded tanks all over the world and have lead soldiers from all different parts of the world. The success of my career was due to the dedication and outstanding leadership of IBE teachers. Mentorship, guidance and support, are the few lessons I inherited from this great school. I'm serving as senior Commissioned Officer at Fort Bragg.
I attended the Institute of Business Education from 2005 – 2010. I wrote SSEE in 2005 and was placed at Annandale Secondary. However, my parents did not trust the public school system and decided to follow along the same lines as they did with my sister who also attended IBE, skipped one class and was Top Private Candidate in the Guyana in 2003. My teachers at IBE were the complete opposite from those I encountered in primary school. It was obvious that they genuinely wanted us to succeed and were willing to put in the extra effort and support we needed to do so. During my years at IBE, I had the opportunity of learning from many teachers who believed in me more than I believed in myself. As a result, I was always motivated to meet their high expectations. Good grades were awarded with Golden seals on the report cards and I remember working extra hard to get as many as possible....
In the years of his youth Basant was a carefree and unfocused boy. This changed when he entered high school. A true son of the soil, Basant, at his stint at The Institute of Business Education was a ferocious character it was here that his leadership skills began to blossom. He became academically and socially involved in every aspect of his school life. It therefore came as no surprise when he was within the top Ten CSEC performers of his year. Post school life formally began with his employment was actively sought after by local business tycoon Banks DIH Ltd. Here started his 10 years relationship with the company.....
Former top student of The number one private school in Guyana, South America. From a remedial student to a top student in 6 years, He was once called a nobody, but became somebody because of God and the dedicated teachers of the Institute of Business Education. As a result he was able to acquire 12 Major subjects in the Caribbean Examination Council (CXC). Lately after that, his intentions and Goal was to fly, but because of the altitude in life he wanted to go, he decided to wait a-little and sent his application to the United States Airforce (USAF) whereby he was granted approval by the grace of God and will conclude his studies before 2023. But currently he's the CEO of a new Company called GUY-MART that's located in Guyana And a contractor with the Government of Guyana and Not forgetting he's also a student at the Assembly of God Bible .....